If you wish to make an apple
pie from scratch, you must first
invent the universe. – Carl Sagan
Chef Matt Wick, formerly of River Tavern joined restauranteurs Kevin Wirtes and Rich Garcia of Krust (Middletown), in the creation of their latest venture Osa. Located at 500 Main Street in Middletown, Osa features wood-fired small plates, bespoke cocktails, whiskey, wine and local beer.
"We want to cook with ingredients that we love, the heart of the restaurant is highlighting the environment here in Connecticut and New England. We want to showcase what ingredients we have and those relationships." – Matt Wick (via CTEatsOut.com)
Wednesday – Thursday:
5:00 pm – 9:30 pm
Friday – Saturday:
5:00 pm – 10:30 pm
Sunday:
5:00 pm – 9:30 pm
View a Sample Menu
Where to Park in Downtown
There is street parking available up / down Main St, and is free after 6PM. A metered lot is indicated on the map and a short walk from the restaurant.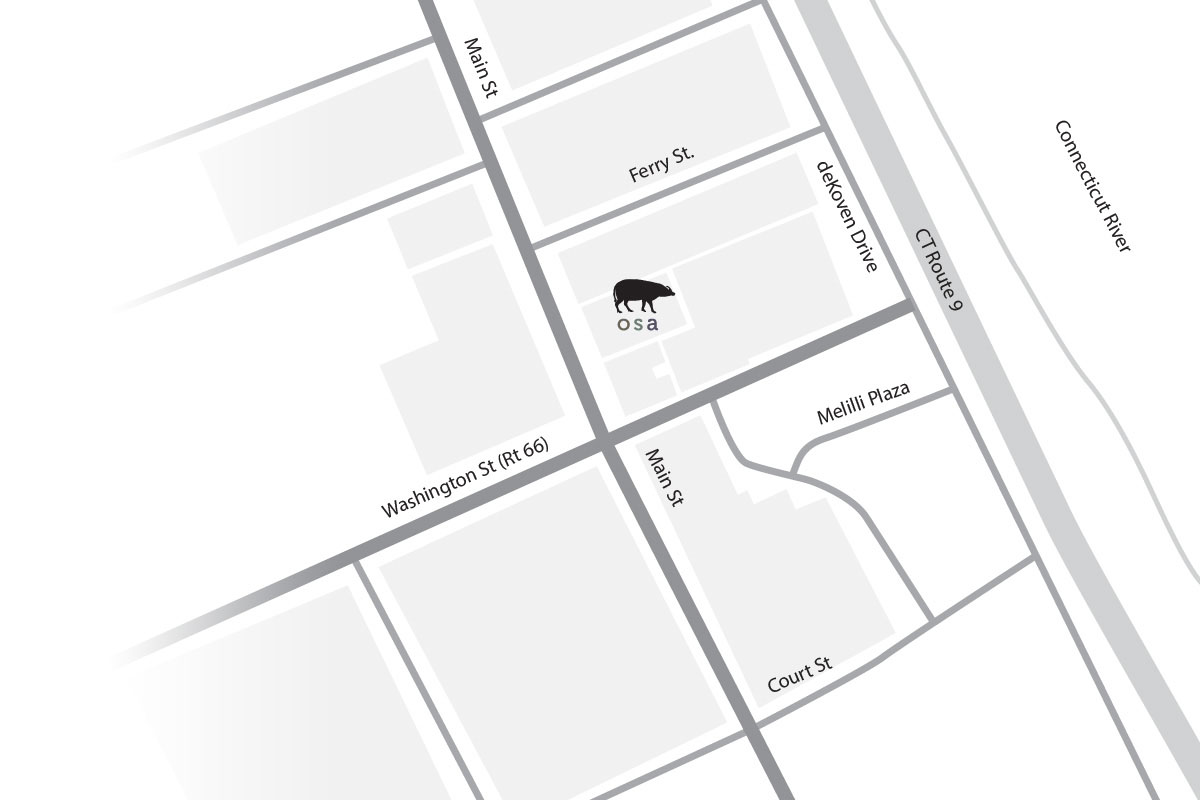 Street parking is available on Main St. and is free after 6PM.
Melilli Parking Lot. Enforced 8AM to 8PM Mon to Sat. Pay by License Plate at Kiosk, $1/hr.