Open Wednesday to Saturday
If you wish to make an apple
pie from scratch, you must first
invent the universe. – Carl Sagan
We can't thank everyone enough for all the amazing support over the past few years. While the global health crises is getting under control it continues to impact business and restaurants like ours. We continue to practice the recommended procedures to ensure that safety is priority during a visit to one of our restaurants.
Our goal is always to provide you with the experience you know and love and we greatly appreciate your patience. If you are still not quite ready to visit us, please consider purchasing a Gift Card, and treat yourself to an evening out when you feel comfortable doing so. Thank you and see you soon! - Rich & Kevin, Owners
Where to Park in Downtown
There is street parking available up / down Main St, and is free after 6PM. A metered lot is indicated on the map and a short walk from the restaurant.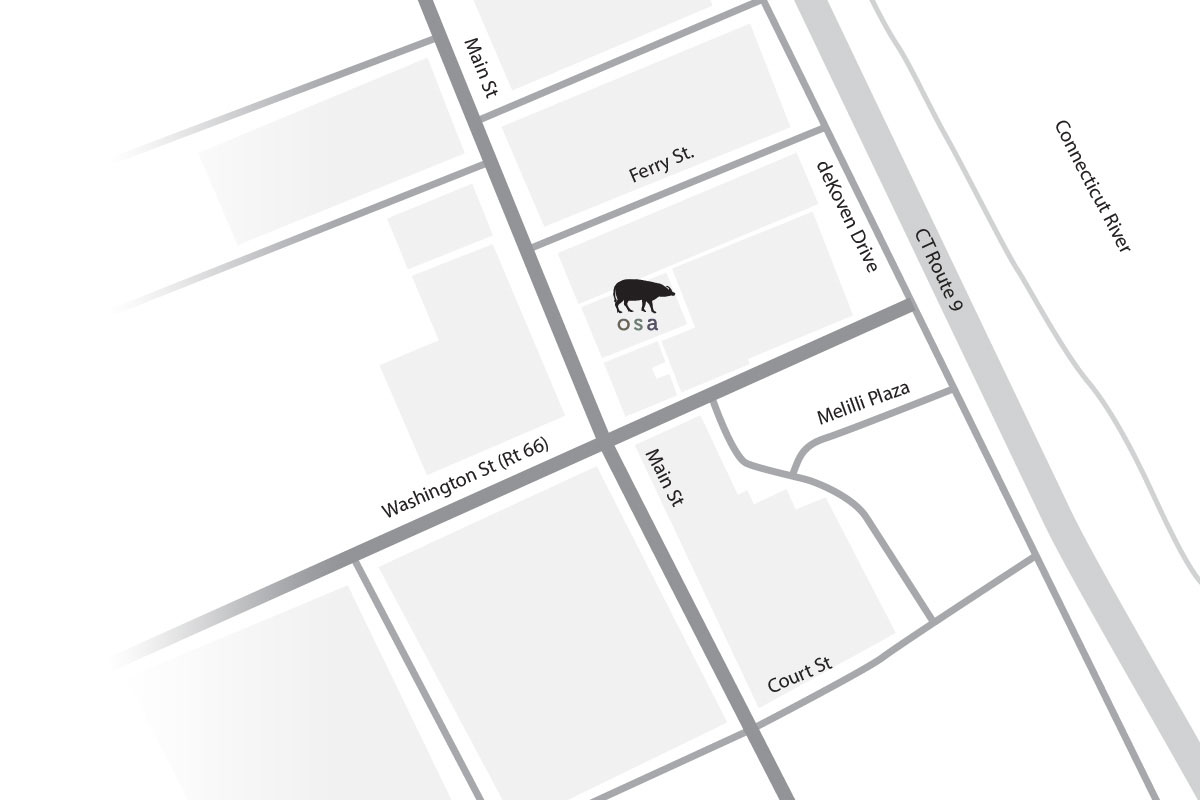 Street parking is available on Main St. and is free after 6PM.
Melilli Parking Lot. Enforced 8AM to 8PM Mon to Sat. Pay by License Plate at Kiosk, $1/hr.